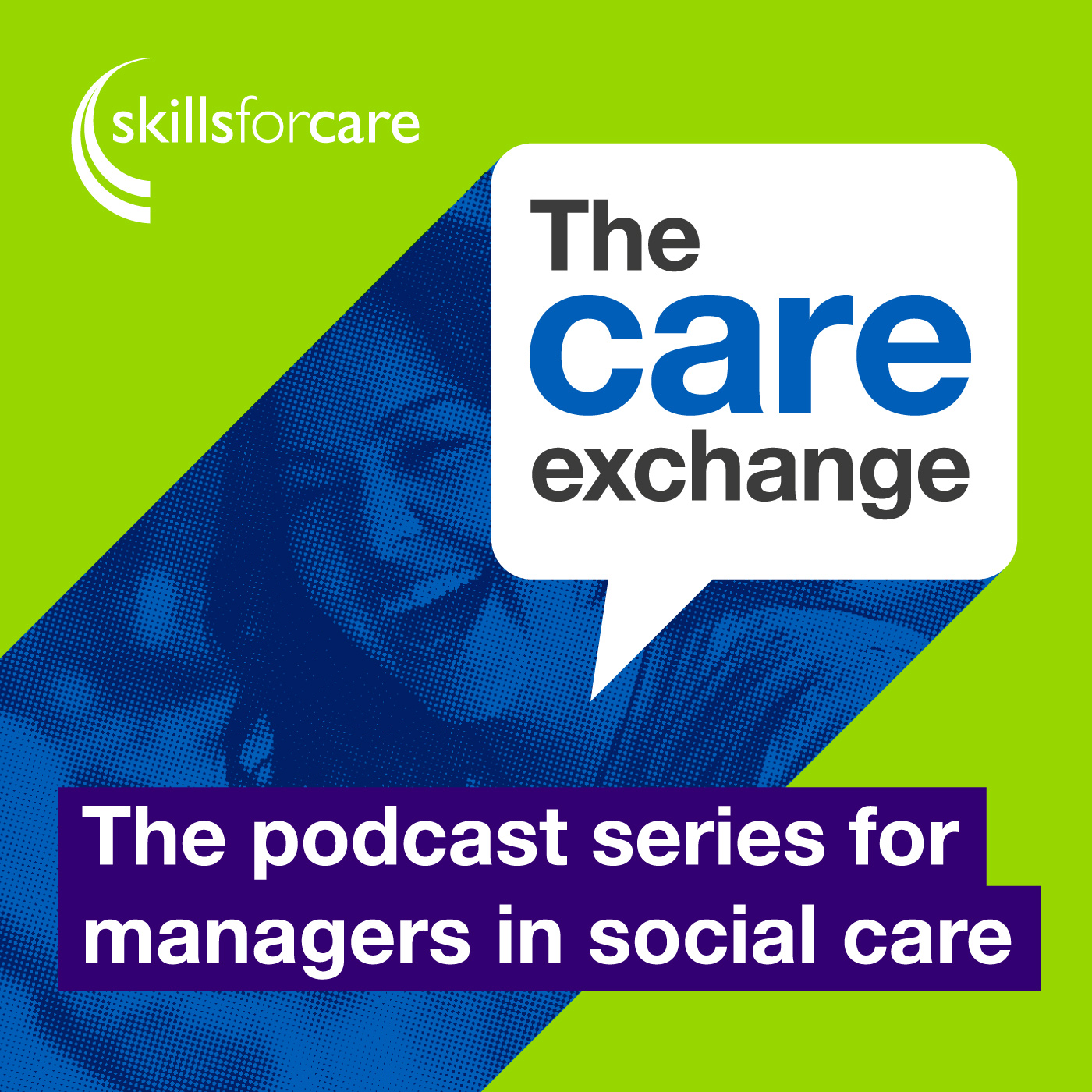 The Care Exchange is a new podcast series for managers in social care hosted by Skills for Care Locality Managers Pia Rathje-Burton and Wendy Adams. We'll be sharing experiences from other managers in social care, providing a place where managers can listen to other managers, feel less isolated and pick-up some good ideas to support them in their own role.
Episodes
Monday Mar 22, 2021
Monday Mar 22, 2021
Series 1 Episode 5: You can't juggle all the balls
Guest is Carly Rochester, manager of Lodge Group Care's domiciliary home care service talks about how much respect she has for home care workers, the way everyone pulled together during the pandemic and how as a manager it's so important to value your staff as "without them where would we be?" 
Carly shares her belief in the importance of using the workforce's different skills and abilities and how she has learned to delegate, letting go of some of the thing's managers hold on to and trusting and empowering members of her team. 
Follow Carly on LinkedIn
Resources
Partnership working - Our new resource 'An introduction to working with partners – a practical guide for social care managers' would be really helpful if you're thinking about partnership working. If you're a registered manager member you will get this guide if you renew your membership. Non-members will be able to purchase through our bookshop when it reopens later this year. 


Delegated healthcare tasks - If like Carly your staff are providing more clinical tasks the delegated healthcare tasks resources can be helpful. The two short guides support decision making and provide information and guidance on delivering delegated healthcare tasks safely and competently.