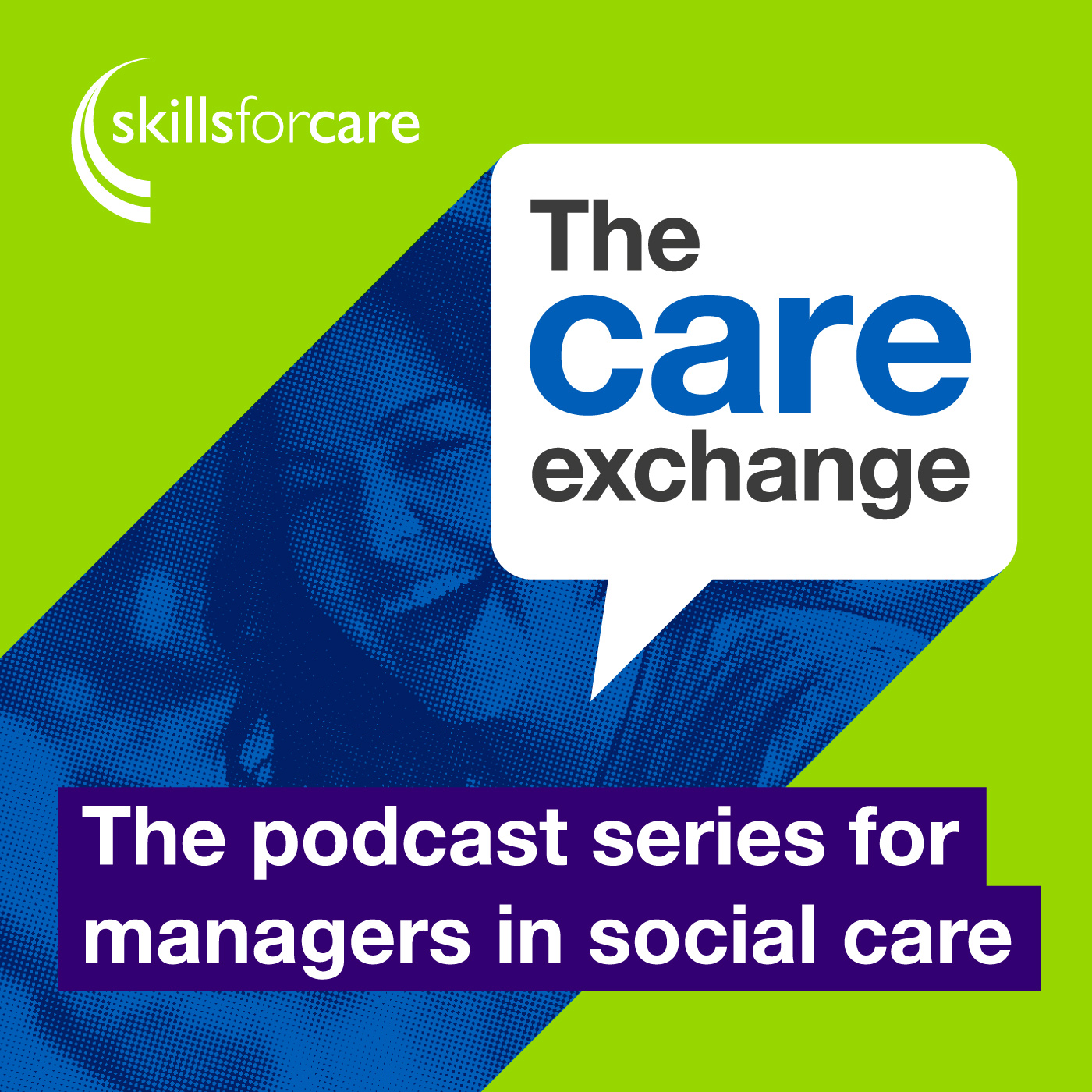 The Care Exchange is a new podcast series for managers in social care hosted by Skills for Care Locality Managers Pia Rathje-Burton and Wendy Adams. We'll be sharing experiences from other managers in social care, providing a place where managers can listen to other managers, feel less isolated and pick-up some good ideas to support them in their own role.
Episodes
Wednesday Aug 25, 2021
Wednesday Aug 25, 2021
Series 1 Episode 10 - Everything is solvable
Hosts Ali and Pia reflect on the amazing managers who have shared their experiences and tips throughout the series. The conversation includes common themes that have emerged, highlights some of the useful suggestion's guests have made and discusses how they relate to the new CQC strategy.
We're extremely grateful to all the managers who have contributed to this first series of 'The care exchange' and celebrate the incredible work being done every day by registered managers across the country. The Care Exchange will be back with series two in October 2021. 
Resources
Find your locality manager - as well as running workshops and networking events, locality managers can work with you to understand your organisation and facilitate access to our bespoke services. 


Support for registered managers - As the membership organisation for registered managers, Skills for Care's support will help you with the issues you face on a day-to-day basis.


Join a local network where you can connect with other managers at a local level, building a supportive network and sharing best practice and learning. Find out more.


Registered manager webinars cover a range of topics to support managers and their services. They are 30-minutes long and are delivered to a live audience and recorded for further viewing.


Wellbeing resource finder - find wellbeing resources that have been selected as particularly relevant for the social care sector. All the resources are from Skills for Care's trusted partners and have been grouped into the topics. You can filter your results to reduce time and energy searching for resources for yourself and others.


Delivering good and outstanding care - Our 'Good and outstanding care guide' shares recommendations and best practice from 'good' and 'outstanding' rated services, under each area of inspection. You can use the guide to benchmark what you're doing now and decide where to make improvements.