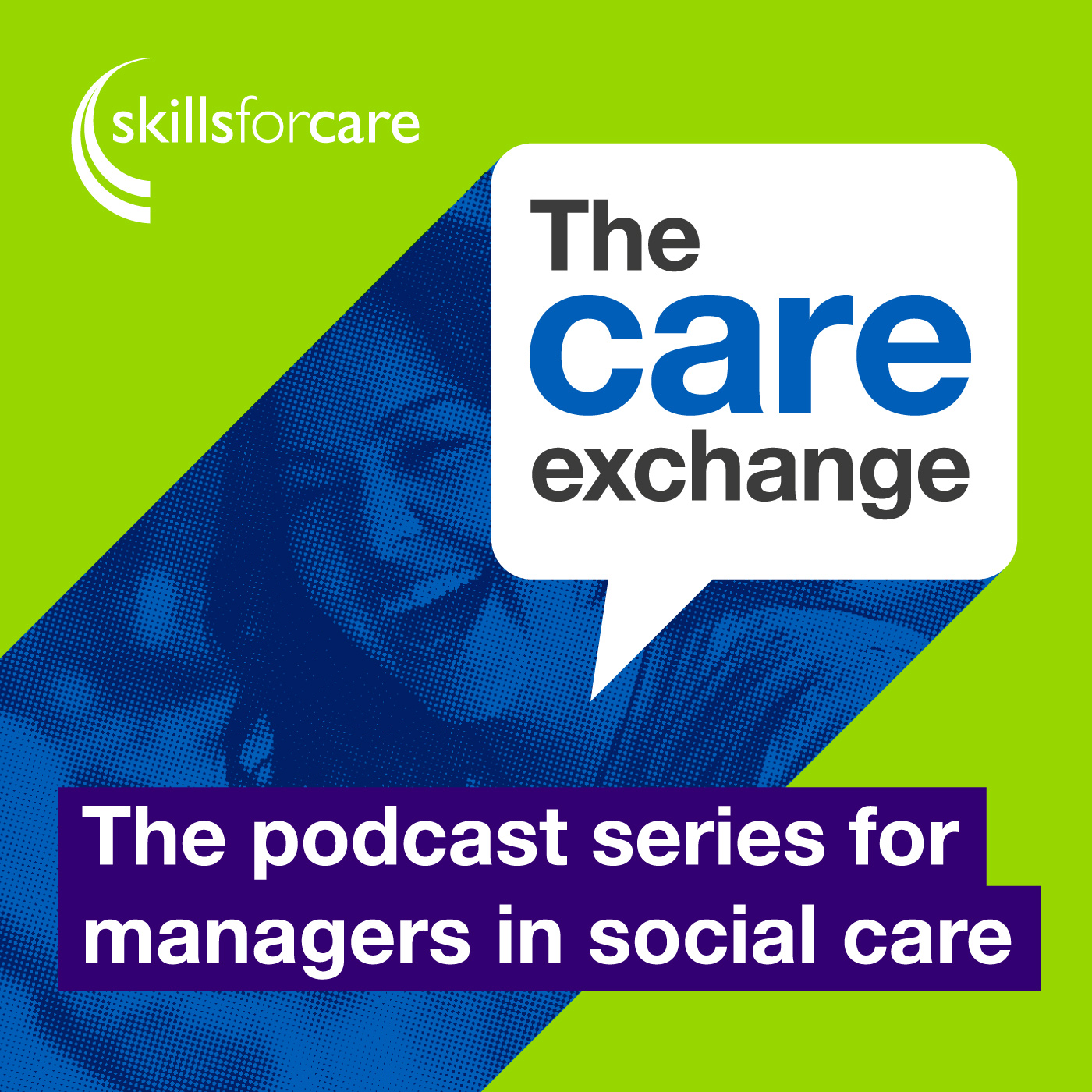 The Care Exchange is a new podcast series for managers in social care hosted by Skills for Care Locality Managers Pia Rathje-Burton and Wendy Adams. We'll be sharing experiences from other managers in social care, providing a place where managers can listen to other managers, feel less isolated and pick-up some good ideas to support them in their own role.
Episodes
Monday May 17, 2021
Monday May 17, 2021
Series 1 Episode 7: Can I run something past you?  
Joseph Hughes from City Care Partnership is the registered manager of two outstanding rated services that support people with learning disabilities.
He talks about the importance of managers not thinking they have to be the best at everything and not being afraid to ask for help. 
Joseph discusses the value of their 'What's Up' group and how he wants his staff to come to work and feel valued, comfortable, well trained and with funded walking boots!
Resources