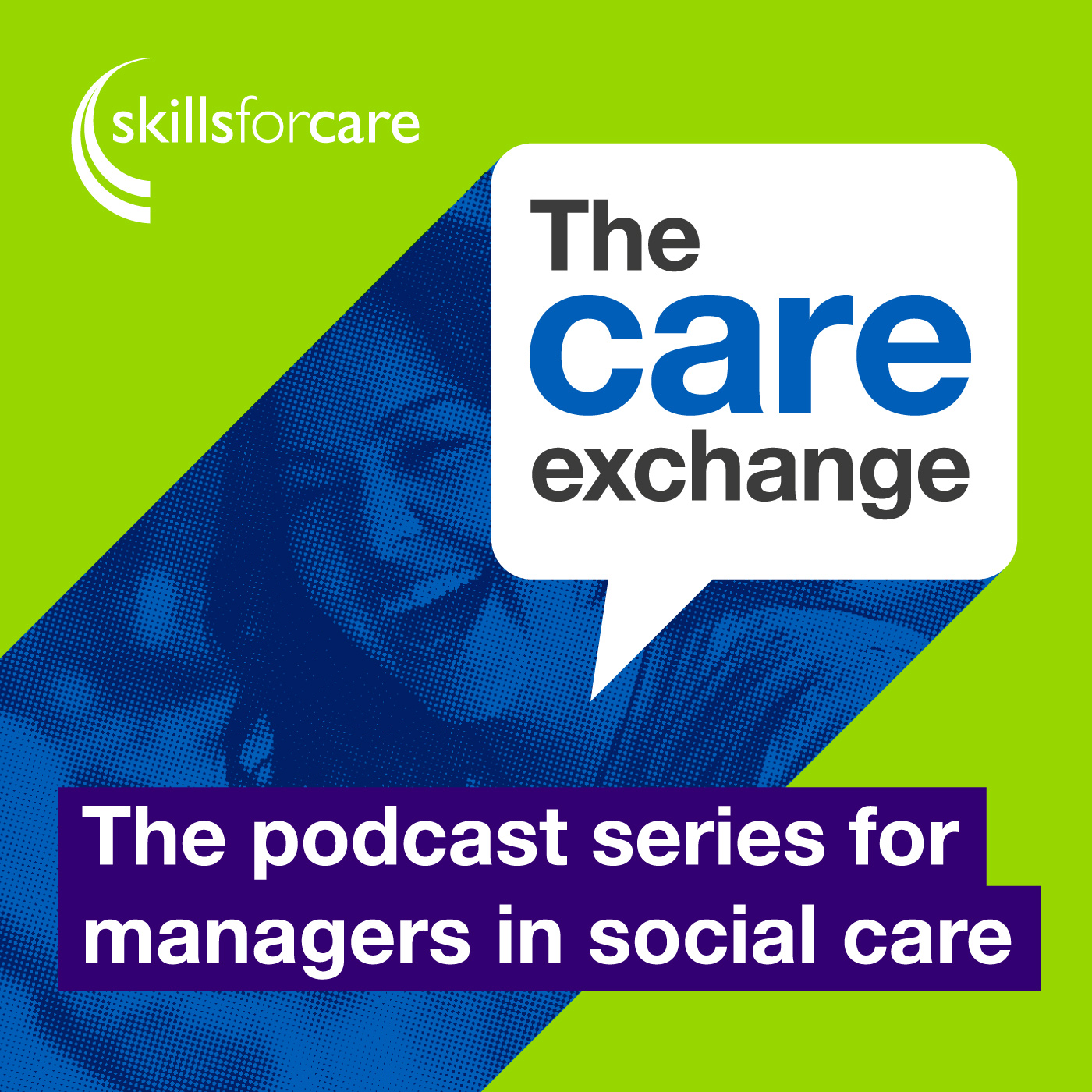 The Care Exchange is a new podcast series for managers in social care hosted by Skills for Care Locality Managers Pia Rathje-Burton and Wendy Adams. We'll be sharing experiences from other managers in social care, providing a place where managers can listen to other managers, feel less isolated and pick-up some good ideas to support them in their own role.
Episodes
Monday Jul 19, 2021
Monday Jul 19, 2021
Series 1 Episode 8: Oh lovely, we're home
Debbie Dry, Registered Manager of Windsor Lodge, a small care home for older people in Buckinghamshire talks about the importance of the resident being at the heart of everything and how that drives her desire to constantly improve quality. She explains how she ensures that any training her staff do is a learning opportunity for everyone and has an impact on the care delivered.  
Debbie sums up her podcast with a quote from Theodore Roosevelt – "They don't care what you know they want to know you care". 
Find Windsor Lodge Care Home on Facebook
Resources
Leadership Qualities Framework - describes the attitudes and behaviours needed for high quality leadership at all levels. 
Learning from events digital module – This 35 minute, interactive module is designed to support managers and leaders in all adult care settings carry out learning reviews. Learning reviews are an approach that bring people together to holistically explore an adverse event or near miss. They allow teams to explore different perspectives and create a positive action plan that supports individuals and seeks to avoid repeat incidents. You can claim £100 from the Workforce Development Fund for every employee who completes the module