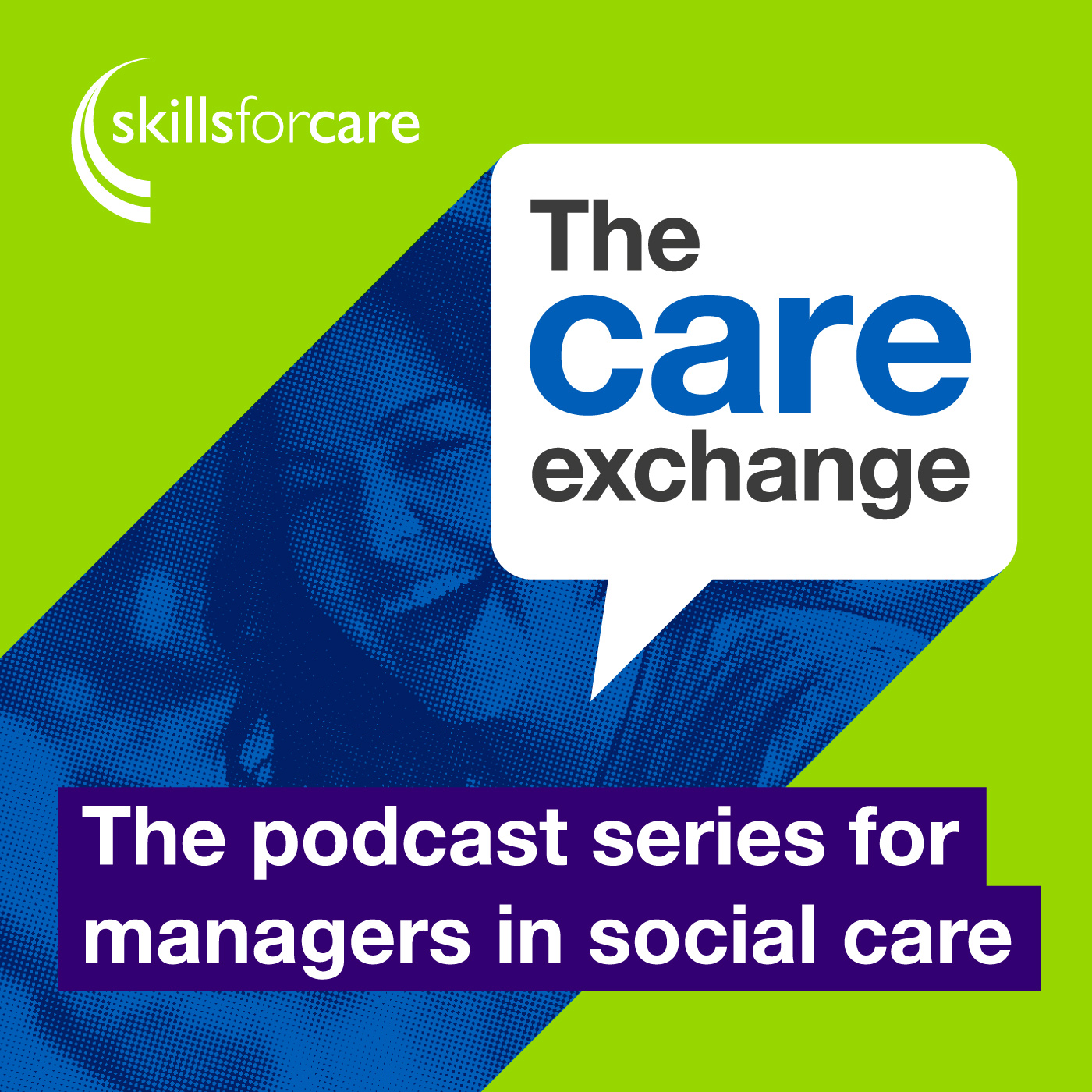 The Care Exchange is a new podcast series for managers in social care hosted by Skills for Care Locality Managers Pia Rathje-Burton and Wendy Adams. We'll be sharing experiences from other managers in social care, providing a place where managers can listen to other managers, feel less isolated and pick-up some good ideas to support them in their own role.
Episodes
Tuesday Oct 19, 2021
Tuesday Oct 19, 2021
Series 2 Episode 1: Springing out of bed in the morning  
Hosts Ali and Pia are joined by Kate Terroni, CQC Chief Inspector for Adult Social Care, who talks about how she had sleepless nights before her first CQC inspection. She discusses how leadership is a privilege, how happy workers equal high-quality care and the importance of keeping well. Kate also talks about why co-production is so important to her and how she believes in being ambitious to work towards your vision of how things should be.   
Resources
➥ Registered manager networks 
Join a local network where you can connect with other managers at a local level, building a supportive network and sharing best practice and learning. Find out more. 
➥Support for registered managers 
At Skills for Care, we aim to provide as much dedicated support and information for our registered managers and front-line managers as we can. Some of the things we have available to help include: 
Facebook group: used every day by managers to support one-another by sharing advice, guidance, and experiences. Find out more  
Membership: as the membership organisation for registered managers, we can support you with exclusive resources, discounts and a monthly newsletter to help you keep up-to-date with sector developments and best practice and share ideas with like-minded peers. Find out more